I had some GPX overlay tests running for a while already, and now I also finally have figured out how to manage file uploads in Django successfully.
So you can now upload your own GPX tracks in an additional form step and have them put on top of your rendered map.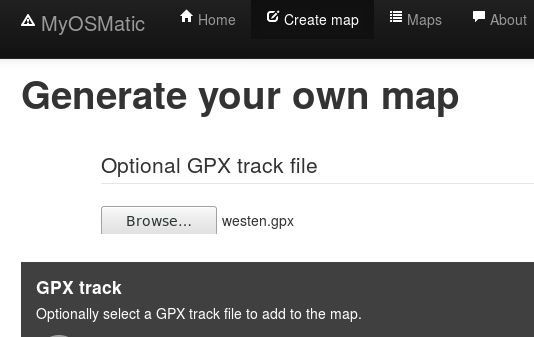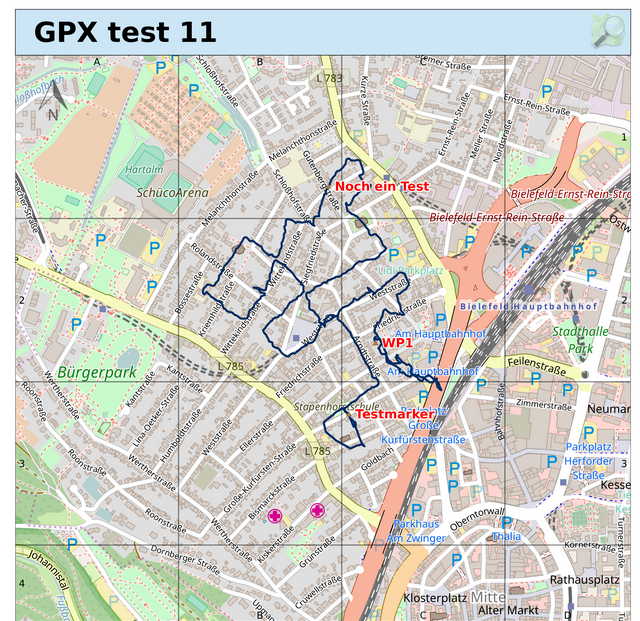 So far you have to manually select the right basemap bounding box yourself first, so you need to at least have a rough idea of the area the recorded track is in.
The next step now will be to automatically determine the bounding box from the GPX data to automate things even more.